Impressionist Paintings
(373 items)
Welcome to Novica's Impressionist Paintings Gallery. Please enjoy exploring these exciting originals!
Featured Artist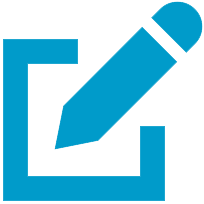 Write a review
"It is my hope that, through my art, you feel joy, satisfaction and fulfillment."
"My friends say I'm a friendly person, willing to assist others to the best of my ability.
"I was born on May 4 in Accra.
"At the tender age of four, I started exhibiting signs of a natural talent in drawing. My father noticed this and, during vacations, he sent me to an...
read more
Spotlight on Impressionist Paintings
Impressionism is about light and its effect as painters capture an instant on canvas. Patches of shimmering, luminous colors come together in a flickering patchwork; it is the eye that does the work. As a science, optics made great strides in the last half of the 19th century, and its color laws influenced art. At the same time, some think that impressionism responded to the challenge of photography – painting had to be rescued from competition with the camera. Subject matter became neutral and impartial as impressionist artists sought a scene's potential for exploitation of color and light. Thus, landscapes were often painted directly from nature in plein air, or outdoor daylight. Flowing water and rustling leaves were especially popular themes. Both the technique and the beautiful, evocative style live on in the 21st century. Novica artists like Det, Innop, M. Paiva and Pitak Thapan prefer a classic impressionist style, while Teodoro Reque Liza and Puntip Fooyat bring their own interpretation to the study of light.