Details
The festive spirit that abounds in Oaxaca during the feasts of the Guelaguetza inspire this wonderful rug by Irene Ruiz. Meaning "offering" in Zapotec, the Guelaguetza is celebrated in July to honor Our Lady of El Carmen. Irene Ruiz dyes the wool with natural dyes such as cochineal and pomegranate before weaving the rug on a traditional loom.
1.95 m L x 1.25 m W
6.5 ft. L x 4.1 ft. W
Pile height: 0.5 cm H
Pile height: 0.2" H
Gift Info
Free Gift Wrap? No
Premium Gift Wrap? No
Your Purchase Makes a Difference!
Meet the Artist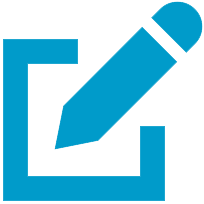 Write a review
"I don't use any chemicals because I want to contribute to the preservation of the environment and our planet. I make the colors from natural elements such as leaves, seeds and flowers."
"Hola! I was born and raised in Teotitlán del Valle, home of the legendary Zapotec rugs. It is a beautiful place and I have fond memories of growing up with my five siblings and parents, all of them artisans. I wasn't able to finish school due to financial difficulties, but I knew I wanted to perfect my skills weaving rugs. My brothers are Gregorio and Alberto, Novica featured artists, and I'm related to the Ruiz Bazan Family.

"I started learning when I was 12 years old because I've always been intrigued with this Zapotec legacy of ours. Now I enjoy creating my own designs as it represents a way of self-expression. I remember the first rug I ever made, it was 15 x 19 inches in shades of red and it takes place of pride in my home.

"Everyone criticized the second design I made for the colors I used and yet it's the one that sold the most!

"I've been dedicated to this craft since 1999 and now I even have my own workshop where people can come and see that my art is natural, cheerful and inspired by the sunset.

"After shearing the sheep we clean and wash the wool so we can card it with large wire combs so it's soft and then we can spin it on a wood spinning wheel. We wash it again with a plant called amole which grows here in the mountain and makes a lot of foam. That way the wool doesn't lose its purity. If we were to wash it with a commercial soap, the wool loses its luster and makes it almost impossible for the natural dyes to take.

"We then let the wool dry prior to dying with such organic pigments as cochineal, pomegranate peelings, oak bark, peelings off the huacal tree, and walnut shell. We take the lichen off the rocks, and we also use flowers. We let the dye stand for about a month and, when it's ready, we bring it to a boil, then we let the hanks of wool soak for about half an hour. Then we let them dry and breathe. We wash them again to stop the discoloring.

"We wrap the wool on reed bobbins so we can use it in the loom. When we start weaving, a small rug can take us up to three days, whereas a large one can take up to a month and a half.

"I hope you like my rugs because I weave them with natural wool. I don't use any chemicals because I want to contribute to the preservation of the environment and our planet. I make the colors from natural elements such as leaves, seeds and flowers.

"My family and I have been working hand in hand with Novica since 2009. Over these years, we've been able to grow and not only economically, which is the result of steady work. We have also grown in our vision and are creating more designs in more colors.

"The most constant change has been in the quality of our weavings. Before we began working with Novica, our standard was fairly simple. But as we caught sight of the vision of exporting our textiles to other countries, we realized we had to work to new standards.

"Another important change was the growth of our workshop. We began with only two looms but today, we have six and are able to give work to four families.

"Working with Novica has given me serenity because I have the certainty that our work is appreciated by people with good eyes and good hearts.

"Some of our challenges have been amusing. One of them is weaving large-size rugs with new colors. But for us, receiving an order from Novica is a blessing.

"Each one of our weavings is done with love and dedication. We have the confidence and the security that our work receives a fair price.

"We're happy to continue working with Novica. Thanks to each and every one of you who let us continue to do what we love best."