Details
Working in a unique abstract style, Guatamalan artist Jose Coutiño depicts a group of women in traditional pre-Hispanic clothing with multicolored waves. This beautiful painting brings with it an air that is at once contemporary and historic. Jose draws inspiration from the legend of the Cerro de Oro, or Hill of Gold. In this legend, a man from far away came to Guatemala with a jar full of gold. When he poured the jar onto the ground, it transformed into a large hill.
Titled Cerro de Oro in Spanish.
38.1 cm H x 76.2 cm W x 1.91 cm D
15" H x 30" W x 0.8" D
Gift Info
Free Gift Wrap? No
Premium Gift Wrap? No
Meet the Artist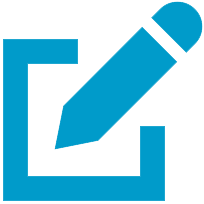 Write a review
"When I observe my paintings, I see in them the deepest part of my soul."
"I was born in Guatemala in 1950 not far from the Tak'alik Ab'aj archaeological site. As a boy, I often played in this ancient Maya city. The ruins hadn't been discovered yet and people in the area told me to stay away from the place, as it possessed magic.

"I discovered my love for painting in drawing classes when I was a student. I knew that this was my mission and that painting would always be an important part of my life.

"I feel eternally grateful to my parents, my brothers, children, grandchildren and, especially, to my wife Carla. They've all been part of my inspiration on this marvelous path of light and color.

"One day in the 1980s, I discovered that painting is a game. When a work is finished, you've been successful and this is how everything happens in life. Today I share a lifetime of experience with you. I've seen everything over the years — good times as well as bad times when I had to pick myself up and start over.

"My advice is to study, learn, prepare yourself to achieve your dreams. With gratitude, I remember the different exhibitions that my wife and I organized to promote contemporary art in Guatemala. Our infinite thanks to everyone who brought joy to our hearts by visiting our gallery.

"Believe me, achieving an exhibit requires hard work and tenacity. But when your family supports you, all your effort is gratifying. It's like bringing together the fingers of the hand and, together, constructing a life adventure. Today, I tell them, 'I keep on walking toward what's positive in my mind.'

"When I was researching the varied traditional dress of our Maya people, my family and I traveled hundreds of kilometers visiting ancestral communities. In doing so, I rediscovered our beautiful Guatemala from different angles and colors, the old traditions related with the sacred Maya text, the Popol Vuh. "All of us are born with a nahual, which means 'spirit' and mine is reflected in my paintings as a source of energy and inner peace.

"Most of my life has been dedicated to studying, research and discovering the Maya cosmo-vision, which has given meaning to my existence. Part of this has been recognizing my nahual and knowing myself better physically, mentally and emotionally. I give thanks to the heart of the sky and the earth for everything they give me each and every second.

"When I was eight years old, my friends and I would walk to the outskirts of Guatemala city to a place known as Kaminaljuyu, an ancient Maya city that flourished during the pre-classic era. We'd go there often and we loved to play on the mounds.

"On one such visit, we met an archaeologist who was working on an excavation. With him, we saw a tomb that he uncovered by creating a small opening. We went inside with him. It was dark inside until we lit a lantern, and the archaeologist explained this was a Maya burial where we could see several objects, including a skeleton. Suddenly, someone shouted, 'There comes the mummy!' We were terrified and raced out of the tomb. When we went back the next day, everything was sealed and we couldn't explore anymore.

"My friends and I went on many more expeditions, and we liked to climb down the cliffs to run along the riverbed that crosses the City of Guatemala en Zone 12. One day, we discovered an offering inside a small cave carved by hand into the cliff wall.

"At first, we didn't realize what it was about but we were amazed to find it in the middle of nowhere. When we peeked inside, we found an ofrenda, or offering of red and white flowers, fruits like oranges and bananas, bread, candles, vessels, and half-burned cigars. All we could think was, 'Who could have come here to leave all these things?'

"I've traveled throughout Guatemala, discovering the great wisdom of the Maya and putting it into practice in my life. I studied the Maya calendar and the sacred fire ceremony in depth.

"Due to my birth, I decided to accept the responsibility and receive my Envoltura Sagrada, or sacred sheath. Thus, today I'm an Ajq'ijab, or 'counter of the days.'

"Many discoveries of the Maya Civilization took place during my childhood. If we look back and learn about our origins, we can more clearly see all the beauty in our country and our people.

"Guatemala maintains a love and respect for our traditions, manifested in our 23 Maya ethnicities that live in harmony with nature.

"When I observe my paintings, I see in them the deepest part of my soul. I've captured my thoughts and feelings about life in them. In this way, I've discovered a unique way of teaching, in which I bring together the experiences, knowledge and learning of my own life. I add a touch of the Maya, draw lines in a thousand colors, flowers that become women and that enclose our ancestral wisdom, traditions, and love.

Demonstrating my freedom defines me. Expressing myself without ties makes me a strong, impulsive and decisive artist. This all fills me with life once more."