Details
Detailed motifs in off-white depict a variety of sea creatures against an ocean of aqua in this shawl by Indonesia's Murniadi. Made from 100% silk fibers, the shawl is lightweight and comfortable with fringes on the ends. The patterns present on the shawl are achieved using the batik method, where a wax resist is stamped onto the silk before it is submerged in a vat of dye.
152 cm L x 85 cm W
60" L x 33.5" W
Fringe: 9 cm L
Fringe: 3.5" L
Gift Info
Free Gift Wrap? Yes
Premium Gift Wrap? Yes
Your Purchase Makes a Difference!
Murniadi has received a $300 microcredit loan with 0% interest.
Murniadi
Bali and Java
Silk batik scarves
Meet the Artist

Murniadi
Silk batik scarves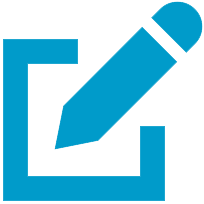 Write a review
"Sometimes I felt embarrassed to see the economic situation of my family, but what could I do at that time? Nowadays I see these as memorable moments that continue to inspire my heart."
"Despite the family's financial problems when I was a child, becoming self-sufficient and being able to share with others and with nature is an inspiration in my life.

"With every stage of success and achievement I always remain grateful. A sense of maturity will always arise from any failure, and this is a motivation which I will share with my children in the future.

"I'm Komang Murniadi and I was born in a small agricultural village located on the slopes of Kintamani Bali, and where we can still see some people bathing in the river. I'm the third child from six children in my family and my father used to sell wood for construction at Tamblang market. Unfortunately my dad had severe health issues that also diminished his ability to think clearly and this affected his business dramatically, eventually ending.

"Despite having six young children to look after at home, mother decided to replace father as the one who would earn money for the family. She started selling chicken pieces at the market. We didn't not have a stall, she had only a small corner in the market where she could sell her goods.

"This situation did not make me happy so I began to help mother and learned how to cut a chicken and sell the parts on the market. I had to wake up really early in the morning, and from 2:00 to 5:00 am I helped mom almost every day before going to school at 7 am.

"Sometimes I felt ashamed, because several people kept asking me what was a little girl doing up at 2:00 am while other children were still sleeping. Sometimes I felt embarrassed to see the economic situation of my family, but what could I do at that time? Nowadays I see these as memorable moments that continue to inspire my heart. The spirit of that time in my life inspires my life today. My hope is always for a change towards the better. I continue to learn to sell.

"But all that I did was not enough to pay school fees, and if I wanted to go to high school in Denpasar I had to stay with other people. Some people helped me to keep me at school, a situation that made me feel uncomfortable and embarrassed. Yet I wanted to make my mother proud, so I decided I should be more disciplined and diligent. I only went to school up to first diploma, while my friends in the same class were able to continue.

"I went to work as a waitress in a government hotel in Denpasar after graduation, hoping to help my parents but I believed there is always a willpower to aim for better. Upon receiving the opportunity, I decided to try to become a flight attendant and eventually I worked as a flight attendant for a local Indonesian airline. Becoming a flight attendant is something I could give my parents so they could feel proud of me, because not many people in the village who can achieve it.

"Not everyone likes what I have accomplished, that's just that way it is, and there were times when families eventually asked me back to the village. But I hated the idea of being poor again, I wanted to change my life and become someone who can give to many people. I wanted to inspire people who had the same experience as I had before in the village, so I had to change my life. I know I have to be patient and one day I'm sure going to achieve it.

"I was fortunate to meet my husband and married in 2007. We have three small children who have now become my new responsibilities. Learning from experience, I do not let my husband work alone, so I decided to help provide for the family yet still have time to raise my children. Husband has always supported me. Because I really like fashion ever since I was a flight attendant,I decided to learn how to make scarves and shawls. I learned to create the design and select materials and quality fabrics that I think will be liked by many people.

"I chose to work with silk, it is a soft and elegant material that will make the wearer proud. It's not easy to choose a design, but it's fun because I love fashion. Handmade is better, not with machines. I'm focusing on providing good quality products made with care. In addition, reducing the use of engines will help to protect the environment.

"I sold my new designs to stores hoping someday they would purchase larger quantities, but unfortunately, sometimes many of these stores copied my designs and sold in big quantities. But I should not give up, I have to keep trying. Sometimes the situation at home has always been my inspiration. I would show this to my parents back in the village, so I should not give up. I am getting serious in product selection and design with the hope that I can share the warmth in my heart with other people.

"I joined Novica with the hope of developing creative ideas for the design of scarves and shawls, and so expand the range of my work. Slowly I began selling products in Novica and I realized that I should focus on continually creating new designs as expected by customers. I am pleased to have the support of Novica who has helped me develop product and reach a better life. I hope they will sell more and more so I may achieve my dream with my parents, as well as making my dream come true of sharing with less abled people, to inspire those who love art and want to learn to develop this talent with me for the world."