Details
A, soft alpaca and wool blend crimson felt becomes a fashionable hat from Peru. Designed by Andeana, it is accented by a handwoven alpaca and wool blend belt that displays intricate diamond patterns. This delightful accessory features a structured top and a wide brim. Andeana names the hat Munay, meaning "with love" in Quechua.
Gift Info
Free Gift Wrap? No
Premium Gift Wrap? No
Reviews by Customers

10/30/2019
"Crimson Beauty"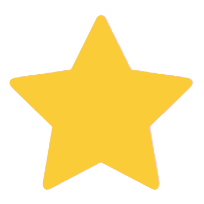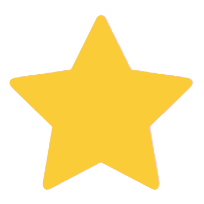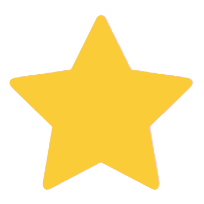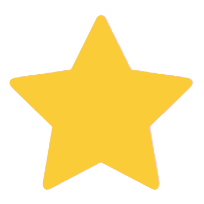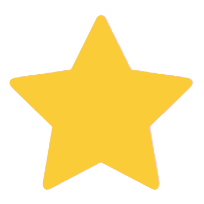 This gorgeous deep Crimson alpaca/felt hat is constructed beautifully and of the highest quality. I love the pretty accent band, too. It is a sharp looking accessory- a must have!
Was This Review Helpful?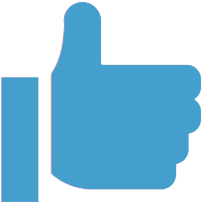 Yes (0) No (0)
Purchased Item:

Munay in Crimson, Peruvian Alpaca and Wool Blend Felt Hat in Crimson
Meet the Artist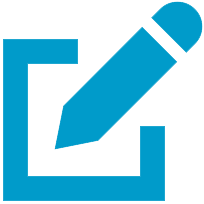 Write a review
"We are Andeana, and our concept was born from the idea of being able to empower women, help artisans continue with their handicrafts and support themselves so that their communities can grow and rise out of poverty."

Founders Laura Grier and Pats Krysiak share an affinity shared for the Sacred Valley, Peru, with its land, culture, energy, and people. While they walked together along the infamous Ausangate trail through the 'Rainbow Mountains,' or Vilcanota, Pats and Laura met many incredible Andean women, and they were captivated by their hats and unique textiles.

The disappearing art of textiles continues to be a surviving link of the great civilization of the Incas. The Quechua weavers of the Sacred Valley that work with Andean hats come from generations of weavers that have transmitted these ancient traditions to them. All of the Andean hats are made by hand. The alpaca wool is spun by hand into yarn, dyed with natural colors, and skillfully woven.

Determined to share the energy of the Sacred Valley with the world and to help bring awareness of these handicrafts and cultural practices, Laura and Pats came up with the idea of combining the styles of personal hats with traditional textiles in order to create clothing that captured the energy and culture of the Andean villages, infusing them with the daily life of whoever uses them.

Making textiles during the reign of the Incas was much more than can be simply described or written about. The textiles were not just beautiful; they also told a vibrant history of the Incas. They were also used as official registers and statistics about the entire Inca empire. The weavers were the heart of Andean life. Many of the histories were lost, and the history of the Incas was told in great part by the Spanish conquistadores, but today the textiles of the Sacred Valley in Peru continue to be a great record of this past, representing a clash of cultures. The many eclectic styles of hats made by the indigenous citizens of Quechua ancestry were directly influenced by the Spanish and other Europeans that brought their styles to South America. Traces of Inca and Wari heritage are literally interwoven with Spanish colonial history through this attire. Alpaca coats and colorful wool blankets help to keep women warm in the cold mountains, while hats of many forms and sizes adorn the head of every man, woman, and child, giving clues about their Inca heritage, as well as which village they come from.

Andeana is associated with Awamaki, an organization with limitless possibilities located in Ollantaytambo in the Sacred Valley that works in collaboration with many indigenous communities in the remote mountains of Peru. Awamaki invests in the abilities of the women, connects them with markets, and helps their leadership so that they can earn income and transform their communities. The passion of the founders Laura and Pats and the mission behind the creation of Andeana is to empower women and help artisans around the world to carry on their disappearing handicrafts, helping them to take care of themselves and raise their communities out of poverty.

Pats Krysiak grew up knowing different cultures, languages, and continents. She was born in Poland, grew up in Canada, and lives in Peru to this day. When she was in college, she had the opportunity to travel to Peru with a non-governmental organization to work in Cusco, the Sacred Valley, Piura, and Lima. Pats came up with the idea of developing a retail website to offer unique clothing items made by Peruvian artisans and designers to the rest of the world. Making that dream a reality in 2012, she packed her bags and moved to Lima.

While working in the commercial aspect of the textile industry of Peruvian fashion, she explored the vast terrain of Peru and South America. Pats fell in love with the magic of the Amazon rainforest and with the marvels of the Andean mountain range. Pats has promoted Peruvian industry through her extensive work with Rainforest Cruises and has launched a line of skincare products based on super-nutrients from the brilliant paradise of the Peruvian Amazon.

Laura Grier has been called the Indiana Jones of adventure travel photography. Living abroad from a young age, it is not surprising that Laura has converted voyages, adventures, and exploration into a profession. As a photojournalist during the past 18 years, Laura has taken photographs in all seven continents and has made a life of exploring, capturing, and writing about her experiences.

The most satisfying work that Laura has done during her career was through her work with Novica in association with National Geographic, a global catalog that represents artisans around the world that practice 'disappearing arts.' Through her work with Novica, Laura traveled to Peru many times and rapidly fell in love with its culture and people. Passionate about mentorship, the education of women, photography, and travel, Laura leads travel workshops and expeditions, and is an ambassador to sustainable travel brands such as Lokal and Impact Travel Alliance.

Pats and Laura have united their passions for travel, photography, fashion, Peru, and women's empowerment to create a project of love: Andeana hats. "What we need now more than ever in our world is connection. During a time when we can be so disconnected by technology, it is encouraging to know that we can renovate our own positive energy by taking advantage of our planet's electronic web. Andeana wants to take advantage of the energy of the Sacred Valley that is found in every hat, helping people that wear them connect themselves to the earth once again."